Fashion trends come and go. And there are usually certain trends that define a specific decade or era but it is highly possible for these trends to come back several years or decades late such as chokers, brown lippies, goth-inspired slip dresses, track pants, chunky sneakers, and denim jumpers, etc. You can see people of all age and sizes wearing these trends everywhere. But like any fashion statement, they come at a price. After all, it is highly unlikely (although possible) for you to still fit in your old 90s ensemble, so prepare to spend a few dollars to keep up with these trends.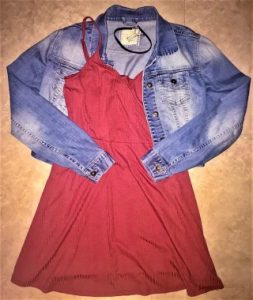 You also have to update your wardrobe as the season changes. With summer at its peak now, know what clothes or fashion style is in to stay fashionable despite the hot and humid temperature. Expect to wear a lot of comfortable and flowy materials that allow your skin to breathe in spite of the heat. You'll likely be seeing a lot of people wearing short shorts and skirts or dresses and trendy sleeveless and short-sleeved tops that shout summer even from a far.
As if! Say you were born the day Clueless opened in theaters across America—July 19, 1995. You would be 22 today, or way older than Cher, Tai, and Dionne as they strode the halls of Bronson Alcott High School.

Feel ancient now? Consider this: It is over 200 years since Jane Austen wrote Emma, on which this iconic teenage film is based. She describes her heroine as a girl "no one but myself will much like," and introduces her in the first lines of the book as: "handsome, clever, and rich," which kind of sums up Cherilyn "Cher" Horowitz as well. Transporting Emma's action from an English manor house to a mansion in Beverley Hills, Clueless tells the timeless story of young matchmaking gone awry—though Austen never had Emma say, "She's my friend because we both know what it's like to have people be jealous of us," as Cher explains in one of her many enlightening aperçus.

And another thing: Austen's damsels may have muddled while clad in flimsy muslin frocks, but the outfits worn by Clueless's heroines are far closer to our own hearts. As luck—and fashion—would have it, so many of the mainstays of Cluelessare showing up again on runways, store racks, and city streets.

Happy anniversary Clueless! So get out those slip dresses, slap on those chokers, cuddle up in your pastel athleisure! Then tear open a bag of Skinny Pop, crank up the air-conditioning, pay $3.99 to have Amazon stream the movie into your laptop, and spend a perfect evening in the company of Baldwins and virgins who can't drive.
(Via: http://www.vogue.com/article/summer-fashion-trends-clueless)
Fashion is ever evolving but that does not mean we don't repeat style over the years. If you've been born long enough to witness the evolution of fashion, you know very well by now how fashion comes back, although at times, with a twist. And because it is summer now, it's time to pay tribute to fashion trends that keep us sane and comfy in the sweltering heat of the summer sun without losing our swag. Learn how you can still make a fashion statement without breaking the bank with these summer style inspirations.
It's time to trade in your fashionable sweaters, for shorts and a cute hat. The San Diego sun is back and its time to embrace your summer wardrobe. In order to look as trendy as possible, we've created a list of must-haves for your summer closet. It's time to express yourself with confidence.

ONE-PIECE SWIM SUITS

Make a statement at the beach in a one piece that will embrace all body types. One pieces are back in style, and cuter than ever. Choose from a variety of styles that include cut outs and cross ties in the front. These chic and trending suit styles can compliment all body shapes, and will make you feel confident in a simple way.

WHITE HEELS

Out with the nude, and in with the white! White heels are taking over runways everywhere, and now you can be a part of the trend. Show off your summer tan with a pair of white heels and a floral dress. White heels are a classy way to show off your style and embrace your feminine side.

PIN STRIPPED DRESSES AND TENNIS SHOES

Pinned stripped dresses with a pair of white tennis shoes is the perfect go-to outfit for your summer day activities. This comfortable outfit will make you feel cute and stylish. Wear your hair in a messy bun paired with your dress and tennis shoes to add a more care-free vibe.
(Via: https://www.sdentertainer.com/lifestyle/hottest-summer-fashion-trends-2017/)
Summer means showing off more skin that was mostly covered up during the colder winter months. By dressing appropriately, you not only stay in fashion but comfortable too. The heat can be unbearable and it helps to wear these types of clothing especially when staying long hours outdoor. Unfortunately, buying new clothes adds up on your expenses and you can't always spare the money for new items of clothing when other life priorities need your resources more. With a little bit of imagination and fashion know-how, you can survive the hot summer months in total style.
The blog post Must-Try Summer Fashion Trends See more on: Unabashedly Prep Blog
source
https://www.unabashedlyprep.com/site/entry/must-try-summer-fashion-trends/